Larry R. Kleckner founded Kleckner Interior Systems, Inc. in 1989. The business started as a small family-run operation; today, it has grown to over twenty million dollars annually. The driving force behind the relationship with our customers and our employees is simple: The "Golden Rule". Our reputation as a high-quality, do-what-it-takes contractor is a priority with all our craftsmen and managers.
At Kleckner Interior Systems, we aggressively seek heavy-gauge structural metal studs, trusses and specialty projects to utilize our steel buying power and experienced field personnel. Our experience is also as a skilled northwest Indiana drywall contractor, as well as in installation of insulation, acoustical and special ceilings, carpentry and fixture packages.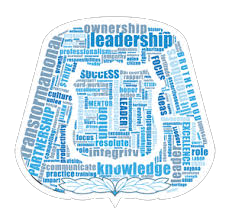 Kleckner's skilled project managers and estimators come from both college degree programs and field experience, giving us a well-rounded staff. Our four route trucks and 17,500 square foot warehouse/office space support our all-union carpenters and drywall finishers, allowing us the greatest in project and staffing flexibility. Our breadth of award-winning experience and allows us to completely satisfy the wide ranging needs of our diverse client base.
Kleckner Interior Systems employees have also successfully completed UBC Leadership Training. UBC Leadership Training can help ensure the success of your project. Learn more by clicking here.
Also, all Kleckner employees are Certified ICRA Trained. This training helps ensure the best practices in healthcare construction, helping to ensure the health and safety of your healthcare facilities patients and staff following project completion. Click here to learn more.

Kleckner Interior Systems features:
Staffing up to 180 employees
Crew sizes range from 2 to as many as 104 workers at one site, at one time
No job is too small or too large
Coverage from Chicago to South Bend to Lafayette
Auto CAD LT
Three 60-foot booms
Utilizing the highest technology possible on every job
Dedication to safety, as evidenced by our EMR rating of 0.66
Preferred drywall vendor of BP-Whiting Operations, US Steel, ArcelorMittal Steel, NIPSCO, and many other industrial entities. Kleckner is the premier drywall contractor in northwest Indiana.
Serving both the public and private sectors, including retail and big-box stores, hospitals and healthcare facilities, hotels, colleges and universities, offices, churches, restaurants, casinos and entertainment destinations, institutional facilities, banquet halls, schools, residential buildings, movie theatres, industrial buildings and industrial facilities
We have completed over 1,000 retail stores, including over 300 stores at Southlake Mall. We have also completed over 50 CVS and Walgreens stores, over 30 Starbucks stores, over 100 Limited Brand Stores, over 20 DaVita Dialysis locations, and several big-box stores such as Wal-Mart, Target, and Meijer.
Thank you for your interest in Kleckner Interior Systems, Inc. We look forward to helping to make your project a success. To learn more about our products and services, call us at (219) 787-8876 or contact us online.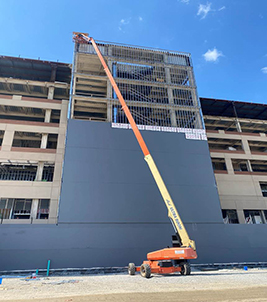 Christopher Center Library
Kleckner provided extensive work on this new university building. The Christopher Center is truly a beautiful addition to the VU campus...