The unique design and structural requirements for churches demands a true professional with experience and know-how. Working with drywall, metal studs and trusses, insulation, acoustical and special ceilings, carpentry and fixtures inside and outside of churches requires a special talent.
For over 20 years, Kleckner Interior Systems has provided quality construction and finishing services to churches throughout Northern Indiana and Chicagoland.
Take a look at some of our church projects below. If you have a church-related project that demands a skilled craftsman who can meet budget and timeline requirements, we invite you to call Kleckner Interior Systems at (219) 787-8876 - or contact us online.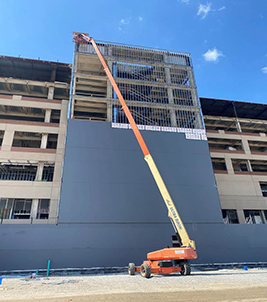 Christopher Center Library
Kleckner provided extensive work on this new university building. The Christopher Center is truly a beautiful addition to the VU campus...