Click for larger images
Creating today's contemporary residence requires the skill and talent of an experienced professional. Whether crafting a single-family home, an apartment complex or a condominium, Kleckner Interior Systems delivers craftsmanship and quality, backed by years of experience and an impressive on-the-job safety rating.
If you want to fill more units in your complex or sell more homes in your development, let Kleckner help you do it right. Review our featured residential developments below and then call us at (219) 787-8876 or contact us online to find out what we can do for you.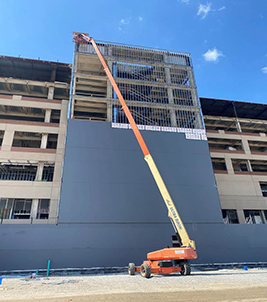 Christopher Center Library
Kleckner provided extensive work on this new university building. The Christopher Center is truly a beautiful addition to the VU campus...