Click for larger images
Creating a shopping environment that entices shoppers to really want to buy takes a special kind of skill. Merging form, function, flow and beauty takes talent, craftsmanship and experience. And Kleckner Interior Systems has just that - backed by years of experience to help ensure sure your project is completed successfully, on time and on budget.
Have a challenging retail project? Let Kleckner help you achieve retail success. Take a look at some of our past retail projects below - then call us at (219) 787-8876 or contact us online to find out how we can help you.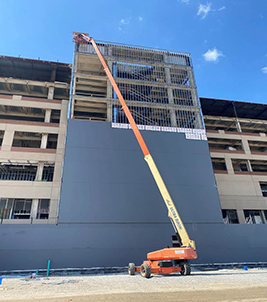 Christopher Center Library
Kleckner provided extensive work on this new university building. The Christopher Center is truly a beautiful addition to the VU campus...