When considering your next project contractor, think Kleckner Interior Systems. Our experience, breadth of capabilities, quality and craftsmanship in work completed, competitive prices, and safety rating are without compare.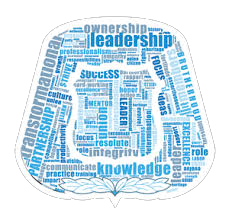 At Kleckner, we believe that safety is as important as project quality, and that's why we take safety very seriously on each and every job. This is exemplified by our EMR rating of 0.66 – and by the fact that we are the preferred drywall vendor for several large industries, and the premier drywall contractor in northwest Indiana.
Kleckner Interior Systems has successfully completed UBC Leadership Training. Learn more about UBC Leadership Training and how we use it to ensure the success of your project by clicking here.
Additionally, all Kleckner employees are Certified ICRA Trained to ensure the health and safety of your patients and staff following the completion of a healthcare construction or renovation project. Click here to learn more about ICRA Training for employing the best practices in healthcare construction.

Whether your need is for a quality drywall contractor in northwest Indiana, an industrial facility, hotel, hospital, church, school or university, we will deliver your project on time, meeting or exceeding your expectations.
Take a look at our scope of work below, consider your project needs, and call Kleckner interior Systems at (219) 787-8876 or contact us online.
Drywall Hanging
Drywall Finishing
Drywall Texturing
EIFS Installation
Light Gauge Metal Studs
Heavy Gauge Metal Studs
Light Gauge Metal Trusses
Insulation installation
Interior Demolition
Acoustical Ceilings
Specialty Ceilings
Rough Carpentry
Finish Carpentry
Carpentry Packages
Doors, Frames and Hardware
Fixtures
Fixture Packages
Wood Framing
Wood Trusses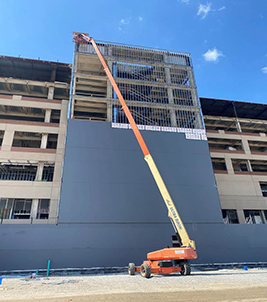 Christopher Center Library
Kleckner provided extensive work on this new university building. The Christopher Center is truly a beautiful addition to the VU campus...