Thanks for providing your inquiry or comments online. If you have requested us to contact you, we will contact you soon. Thanks for visiting Kleckner Interior Systems online!
Kleckner Interior Systems values your trust and privacy while online. We will never rent or sell your personal information that you provide while visiting our web site. For more information, please review our Privacy Statement.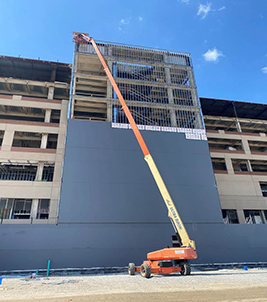 Christopher Center Library
Kleckner provided extensive work on this new university building. The Christopher Center is truly a beautiful addition to the VU campus...